Past Events
Rochester Farmers' Market Grand Opening – May 4, 2019
This year's Farmers' Market started strong and we were there! While there wasn't anything to sell, we had rocks for the kids to decorate. The decorated rocks have been placed in our garden and are there for you to find. If you painted a rock, come out to the garden and see if you can find yours!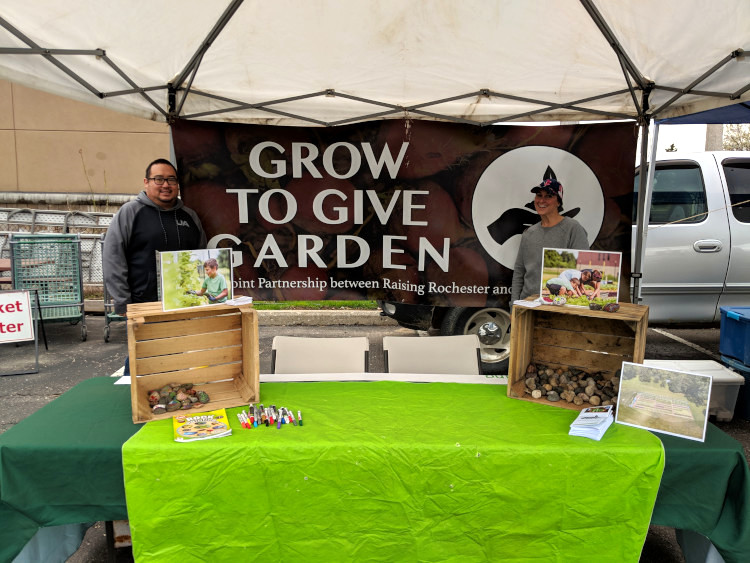 The Big Dig – April 27, 2019
The 2019 season is off to a strong start with volunteers working tirelessly to put compost in all the planter beds, setup the children's garden, spread mulch in the walkways, hang the deer fence, setup the Little Free Library, assemble the compost bins, and last but not least: plant the first crops! A huge thank you to everyone who came out to help!
Garden Preparation – March 23, 2019
On Saturday, March 23, we had around two dozen people come out to help prepare the beds and walkways for the 2019 season. There were over 50 man hours donated on a single day! We placed compost in the beds, spread wood chips in the walkways, removed old plant material, and built a new shed as a part of our preparation.